DataScientistJobs is part of the SRS job site network which includes EconomistJobs.com and StatsJobs.com. With nearly twenty years of experience in online recruitment advertising SRS can help connect you to the right candidates
DataScientistJobs is the #1 resource for data scientists, data engineers, data architects, data analysts, and data modeling professionals, as well as employers working with predictive modeling, machine learning, deep learning, computer vision, natural language processing, speech processing, and artificial intelligence to discover one another and connect about career opportunities.
DataScientistJobs helps great companies as well as gifted data scientists to find their way to each other.
Professional Data Scientists are unusual people. That means it's hard for employers to find them, yet equally difficult for the individual to find the right post. That's why made this very specialist sector the complete focus for DataScientistJobs. We're here to bring together the best people with the best opportunities. It's a focus that works for candidates, employers – and for us.

Weekly Job Alert
We maintain contact with both active and passive job seeks via out weekly job alert. The email alert is sent on a Wednesday and delivers our advertiser's message directly to the desktops of over 9,000 recipients. (view)
Job Postings
Reach our audience via four types of job postings: Standard, Featured & Premium.
Standard Job Listings: £395
Post your full listing on DataScientistJobs for 30 days.
Your logo will appear alongside your advertisement and details on your vacancy will be included in the weekly email alert.
Featured Job Listing: £445
Same benefits as the Standard posting, plus your job posting is positioned at the top of the homepage, above Standard listings which move down the pages as new jobs are added.
Featured listings are cross-posted free of charge to StatsJobs.com (30,000 monthly site visitors & 9,000 subscribers)
Featured listings are included in all weekly emails following the job's publication to when the advertisement expires. Standard listings are included in one email alert - the first email following the job's publication.
Your logo is also displayed on the homepage as well as your job listing.
You can expect a higher response – Featured listings receive 37% more applications on average.
Premium Job Listing: £595
Same benefits as the Featured Listing (£445) plus we create a Dedicated Email Alert which is sent to over 9,000 subscribers.
The dedicated email alert is an email sent to all subscribers highlighting your vacancy.
More Advertising Options
We have a number of featured banners available to promote the employer's advert. Examples include the header banner in the weekly email alert which costs just £99 per month.
Example:

For £149 we can create a 250×250 featured employer banner to highlight your vacancy on all jobs pages.
Example: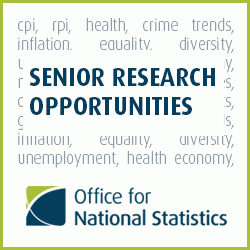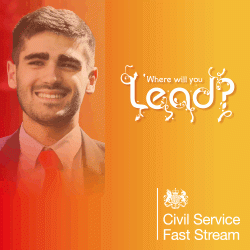 We can also create a dedicated email alert to be sent to all recipients featuring just your advertisement. £395 View example
Contact
For details on all the recruitment advertising channels we offer, including job alert sponsorship and featured employer banners, please call us on +44 (0) 203 514 1304 or email via the contact form
Job Submission and Payment Options
You can upload your job listing to our site and make an online payment. Or, email us the copy and we will post your advertisement on the site for you and email you an invoice.
For online submissions and payment we use PayPal to process all transactions. Payments can be made using any major credit card, without the need for a PayPal account.
To upload your advertisement and pay online, just click here
Pay by invoice.
If you prefer, we can upload your vacancy details to the site and then email you an invoice. Just send us an email to email@DataScientistJobs.co.uk including details on your role and stating whether you wish to purchase a Standard or Featured listing – We will then post your advertisement and email you a link to where you can check and approve the ad.
Job listings which are emailed to us will appear on the site within two hours – but in exceptional circumstances it can take up to six hours.
Agency Commission
We offer a 10% discount to advertising agencies.
VAT
Prices do not include VAT. VAT of 20% will be added to UK orders.
Orders from outside the UK are exempt from VAT.
DataScientistJobs and SRS are the trading names of Specialist Recruitment Services Ltd. Registered in England & Wales No. 04189517. VAT Registration No. 715152168
Contact us
Telephone +44 (0) 203 514 1304